Making Our Building Covid- 19 Safe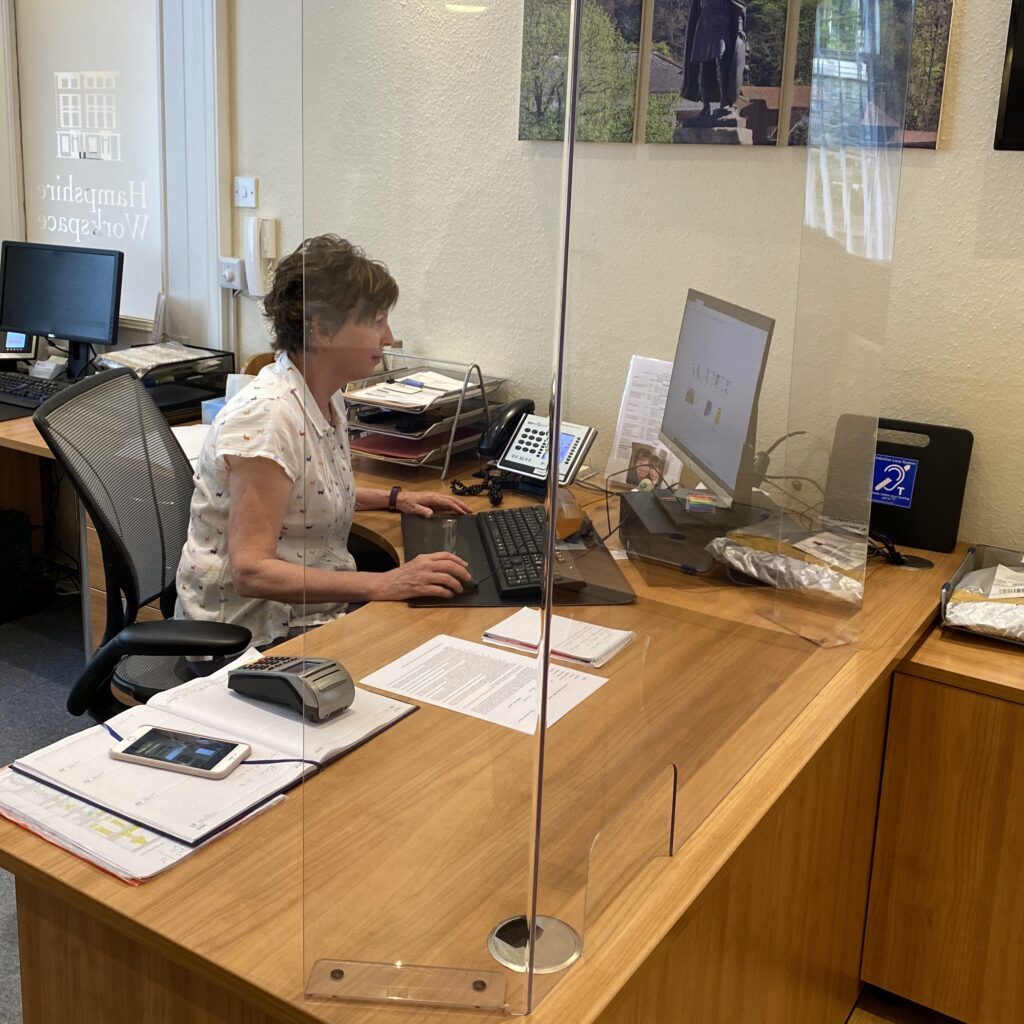 This is what we are doing to reduce the risk of Covid-19 infection within our building.
Maintaining a clean workspace
Keeping workplaces clean reduces the risk of infection and sickness. It's especially important to clean surfaces that people touch a lot.
Our cleaners disinfect all common areas each evening as part of their cleaning routine. Hampshire Workspace staff regularly disinfect hand rails, door furniture and shared equipment.
Letting fresh air in
Bringing in fresh air to occupied spaces can help to reduce the concentration of respiratory particles, lowering the risk of airborne transmission of respiratory viruses. Windows and doors are opened whenever possible.
Hand washing and sanitising
There are hand washing facilities in the toilets and kitchens. We have placed hand sanitisers at strategic points throughout the building.
There are signs throughout the building emphasising the importance of hand washing and sanitising
Other measures 
All members of the Hampshire Workspace team are fully vaccinated and tested twice a week. In the event of a colleague showing symptoms of Covid -19, they are asked to stay away from the workplace until they receive a negative test result.
Mask wearing is mandatory in the reception waiting area.
To prevent unnecessary close contact in public areas, the two kitchens are restricted to one person at a time. The two toilet areas are restricted to two people at a time.
If you have any questions or suggestions about safety within Hampshire Workspace, please contact Julia Lewis.
For further information on making your office and working practices as safe as possible, please read the Government guidance at www.gov.uk/guidance/working-safely-during-coronavirus-covid-19
April 2022